Damaged Book Store in Batumi gets Support from People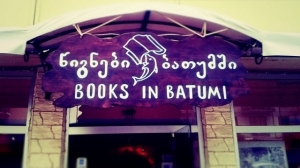 After heavy snow in Batumi, Georgia, the tenth floor of a building collapsed, damaging a book store on January 4th. More than half the books were damaged or destroyed. The store was planning to launch an educational project in the schools of mountainous villages.
Many people expressed their support on the Books in Batumi Facebook page. Some even suggested just buying the wet books.
"I bought one book, little dampened. Dried it and it can be read normally," one Facebook user commented.
There is currently a fundraising campaign on generosity.com to help Books in Batumi. Already $1814 has been raised by just 104 people. The campaign will continue as the damage amounts to around $5000.
05 January 2016 19:36