Murder-Suicide Involves Prosecutor and Voice of Georgia Founder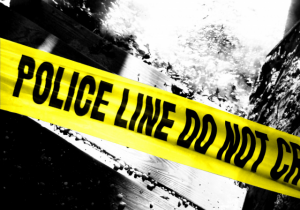 Samegrelo-Zemo Svaneti Prosecutor Vakhtang Kiria was found dead on Kavtaradze Street in Tbilisi late Saturday evening. The Ministry officially confirmed Bidzina Kuchava, founder of Voice of Georgia TV and Radio, suspect in the homicide. The Interior Ministry (MIA) later announced Kuchava committed suicide after the crime.
Prosecutor in Chief Irakli Shotadze and Interior Minister Giorgi Mgebrishvili arrived at the scene the same night, where experts and investigators worked all night.
The PR department of the MIA said the flat where Kiria's body was found, was rented by Kuchava. According to the investigation, Kiria's body showed signs that the murderer had tried to mutilate it. Kiria's body has been transferred to the National Forensic Bureau.
Eladar Kiria, brother of Vakhtang Kiria was quoted by the media that he could not say anything precisely and that he was waiting for the results of the investigation.
The MIA stated that Vakhtang Kiria's homicide does not seem to be linked to the victim's official activities.
Family members of the suspect have questions about the investigation. Kuchava's family member, Giorgi Jikia told journalists thatKuchava's body has signs of injuries. The family demands involvement of a private expert in the investigation of the case as a result.
"We rule out suicide as the version of his death. We also rule out that he murdered Vakhtang Kiria."
Georgia's Interior Ministry has launched an investigation into the Kiria murder case according to article #108, which deals with premeditated murder.
18 January 2016 12:05