Beating the Stigma: the CoE on LGBT Rights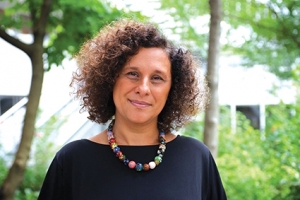 Despite being one of the few countries in the post-Soviet space that has up-to-date legislation to prevent discrimination against lesbian, gay, bisexual and transgender (LGBT) people, the issue of affording the LGBT community equal rights still persists, especially when it comes to affording the LGBT community equal rights for labor-related opportunities.
With sails set on deeper integration with the Euro-Atlantic community, society in Georgia is still hesitant to openly embrace many of the European values when it comes to sensitive issues such as these, largely due to opposition from the dominant Orthodox Christian Church.
While the media coverage and public discussion on LGBT-related topics has increased greatly in recent years, there are still milestones Georgia has yet to achieve in this regard. In these circumstances it is often the case that modern democracies like Georgia look to their more seasoned counterparts in Europe to ask for counsel and support.
One such body – the Council of Europe, of which Georgia is a member- has been providing key assistance for some time. In their latest report on how Georgia protects national minorities under the Framework Convention on the Protection of National Minorities, it was the Georgian Orthodox Church that had to bear the brunt of criticism from the European body.

In November last year extensive training for Georgian prosecutors on anti-discrimination was held in Kakheti, Georgia. The three-day event was co-organized by the Council of Europe's Equality Division and the Chief Prosecutor's Office of Georgia.
It helped participants learn in practice how to identify different discrimination grounds (sex/gender, sexual orientation, gender identity, disability) and how to give appropriate qualification to such acts.
The training took place under the joint EU/CoE project 'Application of the European Convention on Human Rights and Harmonization of National Legislation and Judicial Practice in line with European Standards in Georgia,' which is part of the Programmatic Cooperation Framework for Eastern Partnership Countries.

Georgia Today spoke with Eleni Tsetsekou, Head of the Council of Europe's Sexual Orientation and Gender Identity Unit, about the current situation regarding the LGBT community and their rights in Georgia.
What's your opinion regarding the LGBT community in Georgia in general? Have things improved over the past two years since the well-known 17 May Anti-Homophobia Day parade scandal?
The challenges stay pretty much the same in Georgia and Europe in general: access to equal rights for LGBT people. We have a lot of stereotypes, biased information, prejudice, and discriminatory attitudes which have persisted for centuries now. Once again, this is an issue not only in Georgia, but in many other Council of Europe member states, where they do not even want to recognize that LGBT people exist in their country.
Adopting the appropriate legal framework to protect the human rights of LGBT persons is very important but more important is to be able to implement it. This depends on social acceptance, as obviously the discourse of the Church has a very negative effect, and the courage of political leaders who would be determined enough to stand up for the issue. However, so far, we have not seen a pride [parade] in Georgia go unhindered. Homophobic attacks and the murders of transgender persons remain some of the most alarming issues, and a big question is how the police and the prosecutors are dealing with these issues. Underreporting also remains a huge problem. One solution is to educate everybody involved, especially the police. This was the rationale behind conducting the anti-discrimination training for prosecutors in Georgia as we need to enhance their capabilities in this sensitive matter.
This is a European value – it is not imported and so Georgia should not consider it as such while it strives towards a European future.
Many in Georgia seem reluctant to take on the values you describe, or even cherish tolerance towards the LGBT community…
The value should not be viewed as imported or as something alien and imposed. I'm sure gay and transgender people exist in Georgia and have existed there for many, many centuries now. And the very first step should be the recognition of this. In Georgia, you have a very good and competent Ombudsman who is always eager to help our cause. Another important actor that can "awaken" society over these matters is, of course, the media. How the media portrays the LGBT community is very important because it affects the mindset of the whole society - it can be very hurtful, or very positive. Nowadays, with social media and new tools, there is more awareness; people are less afraid to come out. We have to take this further.
We are talking about initial steps, here. What do you see as the final milestone?
Naturally, adopting legislation which ensures equal access to human rights for the LGBT community. An example is same sex partnerships or marriages. More than half our member states already introduced such legislation. Some of those states are deeply Catholic (Malta, Ireland) or Orthodox (Greece). But of course, it should first and foremost be a Georgian initiative - a request from Georgian authorities to the Council of Europe to provide expertise and assistance in working towards such legislation.
Could you assess the impact on and influence of the Georgian Church regarding the LGBT community in Georgia?
Let us be positive: the Church can be a true harbinger of change, but we need a leadership that allows this change to come. The Georgian and Russian Churches might not have such leadership today, but we are sure that they cannot stay behind what is happening in the Catholic world. We are actively working with Churches to convince them that they should at least abstain from homophobic statements, as happened two years ago during the [above-mentioned] rally [in Tbilisi], where the Church actually fuelled the aggression with homophobic narrative. The Church should not be our rival - it should be one of our allies.
Do you think the Georgian Church will be receptive to your approach?
You never know. Acceptance and tolerance are the main values of the Christian world, after all. And at the end of the day, these are core European values as well. So let's see and have faith in a better future, shall we?
Vazha Tavberidze
Read the European Council's report on the human rights in Georgia.
21 January 2016 22:06