Georgian Wine Centers to Open in China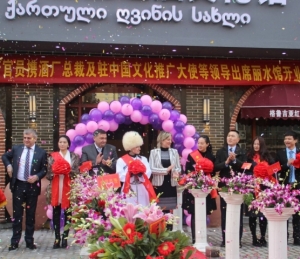 Suolun Group, a Chinese trade group, will open 60-80 new Georgian wine centers in China this year. The Suolun aims to popularize Georgian wine, promote the country's rich winemaking culture and allow Georgian wine producers to share their products with Chinese consumers.
Suolun Group opened a second Georgian wine house in China's Zhijiang province, where 55 million people live.
Suolun Group also plans to open a Georgian wine school in Yiwu, eastern China, a city of about 1.2 million people, famous for its vibrant market.
The Suolun Group, a Chinese-based trading company, is working with the Georgian-based Ttbilinvest Group to open the new Georgian Culture House.
In September 2015 representatives from Suolun Group came to Georgia and met Georgia's previous Prime Minister Irakli Garibashvili to share their future plans about opening Georgian wine centers in China.
30 January 2016 00:50