Georgian Capital to Have 18-Hole Golf Course
The first 18-hole golf course is to be constructed on a high hillside above Tbilisi, the capital city of Georgia.
Primera Residence Development and Construction and Tilander Golf Design have agreed on a golf course design in Georgia, which has already begun and will be completed in 2017.
The area where the course is going to be set up offers a breath-taking view of the city and beyond, all the way to the snow-capped Caucasus Mountains.
"There are large elevation changes within the property, too. The lowest and highest greens will have nearly 130 meters between them. However, golfers will move up and down the course gradually, not one hole will have exorbitant elevation change either up or down. The nearby landscape will be dominated by areas of planted pines, as well as steep and treeless ravines," Tilander Golf Design reports.
The company also announced that the Tbilisi climate will allow for almost year-round play. Only in the dead of winter, From December to February, where the average daily temperature is below 10 degrees Celsius will play be halted. The best time to play will be the spring and autumn.
The designers have kept the young golfing culture of the country in mind. Four sets of tees will offer a substantially different challenge to people, starting from 4,600 meters and stretching to 6,300 meters.
According to the company there will be no forced carries, thus anyone with a short driver will have no problem playing. Golf balls straying from the fairways will be easily found due to the naturally low-growing grass cover.
"Experienced players will be challenged by occasionally narrow fairways and by sloped greens. Strategically placed bunkers will demand course management skills. The shaping of the fairways will follow the existing land; therefore, no large-scale cut and fill work will be needed," Tilander Golf Design explained.

More construction work will follow the gold course. Eventually the Primera area will have hundreds of homes. The golf course will also have a driving range and a short game practice area.
View from the clubhouse to the South East. Photo by Tilander Golf Design.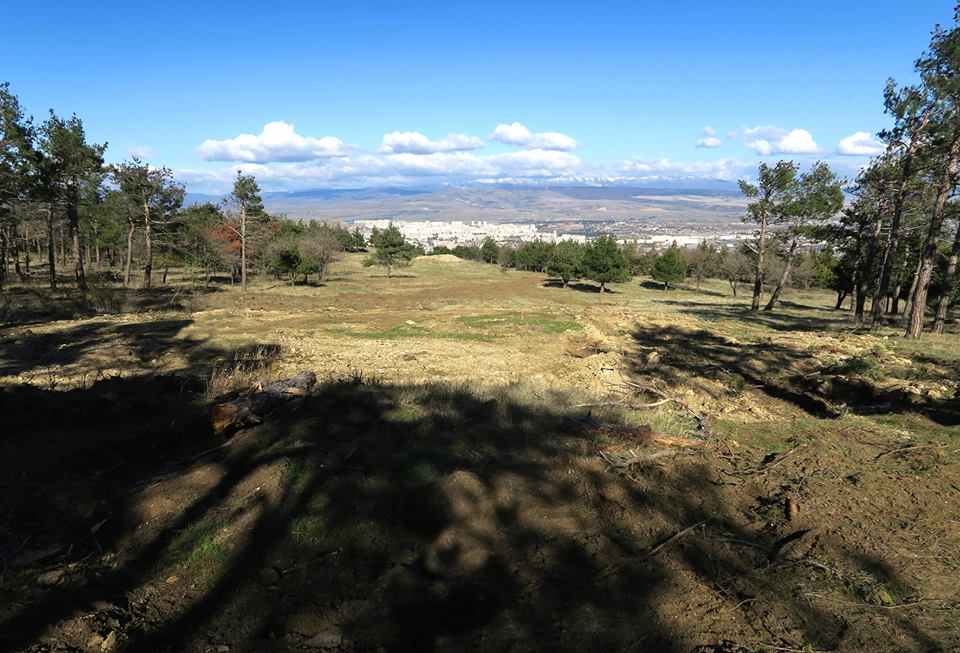 Proposed site for green 9. City of Tbilisi below and Caucasus mountains behind. Photo by Tilander Golf Design.
04 February 2016 14:21