Nut Processing Factory Opens in Western Georgia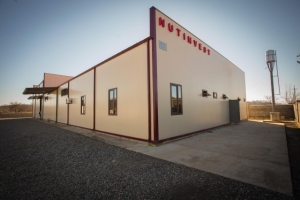 Nutinvest nut processing factory has launched in Zugdidi, western Georgia.
Nutinvest produces broken, calibrated and dried nuts and plans to produce tons of produces tons of products annually. Products will be exported to EU countries. The factory currently employs 50 people.
The factory was built in August 2015. The total investment in the company was $430,000, of which $172,000 was a grant and $215,000 was preferential agro credit.
Since 2013, Project Management Agency, part of the Ministry of Agriculture has been implementing the agro credit project and has already funded more than 600 operating and 147 new enterprises, employing about 10,000 people.
Within the project, preferential loans are issued for establishing new enterprises, as well as for the expansion of existing ones.
11 February 2016 16:11