Most urban Georgians Live in Large Apartment Blocks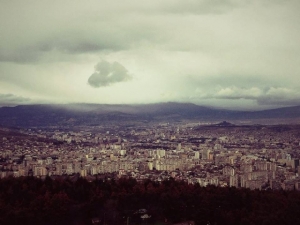 TBILISI – The Caucasus Research Resources Center (CRRC) has published a piece on dwelling in Georgian cities.
After the collapse of the Soviet Union Georgia became much more urbanized. The shift from a planned Soviet economy to a competitive market caused an increase in regional disparities, and more people moved to large urban centers looking for economic opportunities and better living conditions.
According to the 2014 census of the Georgian population, more than half the country's population, 57.5%, currently live in urban settlements.
According to the STEP Skills Measurement Survey conducted in March and April 2013, in urban settlements in Georgia by CRRC-Georgia on behalf of the World Bank, the majority of Georgia's urban population 78% of the population of Tbilisi and 53% of the population of other towns and cities live in apartments and large apartment blocks with more than ten apartments.
Only 14% of Tbilisi residents live in single family houses compared to 41% of residents of other urban settlements.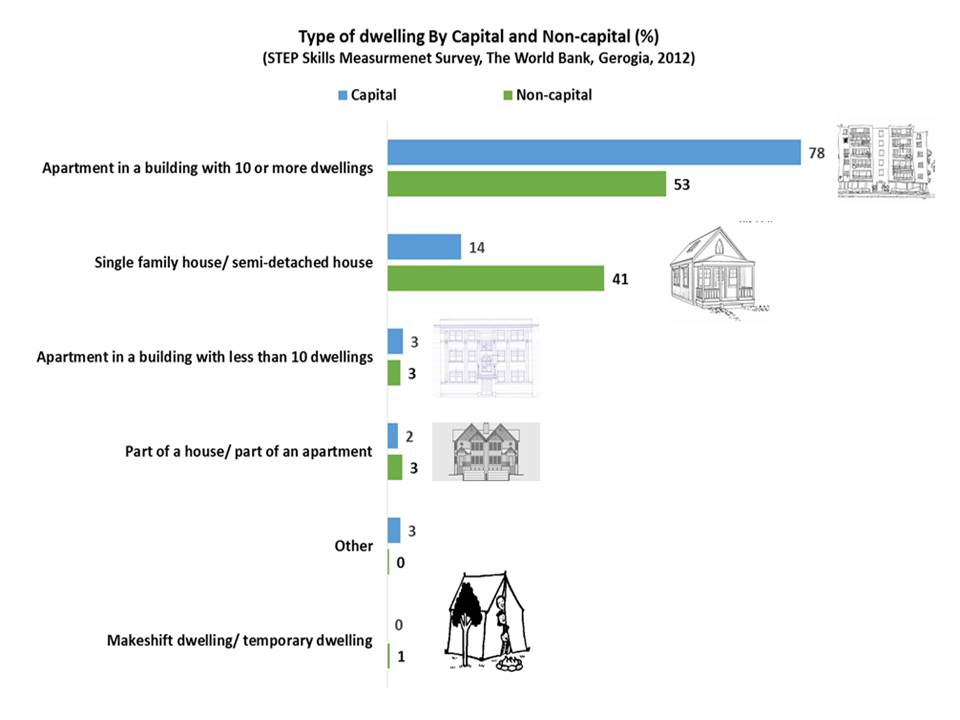 When it comes to ownership, 83% of Tbilisi residents and 90% of the residents of other towns and cities own their dwellings. Only 9% of Tbilisi residents and 3% of people in other urban settlements rent their homes or apartments.
According to the survey, one and two room dwellings are more common in the capital, while larger five room dwellings are more common in the non-capital urban settlements. It should be noted that more large families are living in different regions of Georgia. In Georgia's regions family members include not only parents and children, but grandparents, parents in law and sometimes close relatives.
Most urban Georgians reside in large apartment blocks. About a third of the urban population lives in dwellings that have two or three rooms. Most people own their dwellings. There are still homes in the cities that do not have toilets connected to the sewage system.
Photo: Mariam Kobaladze/CRRC
Source: www.crrc-caucasus.blogspot.hu
19 February 2016 00:05