Azeri Former Bank Exec Charged with Embezzling €125mln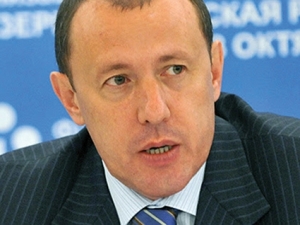 Azerbaijan's interior ministry has charged the former chairman of the state-owned International Bank of Azerbaijan (IBA), Jahangir Hajiyev, with embezzlement after an investigation concluded that he illegally transferred up to EUR 125 million into bogus bank accounts set up for himself and his family members over a 14 year period.
According to the investigation's findings, IBA – Azerbaijan's largest bank – had suffered through years of mismanagement during Hajiyev's 2001-2015 tenure. The bank's assets quickly turned to junk after the national currency – the Manat – was devalued in February 2015 on the back of falling energy prices.
The Azeri government forced Hajiyev out shortly after the devaluation and began an inquiry into the bank's insolvent loans. The APA news agency reported that many of the loans were handed out to some of Azerbaijan's most prominent businessmen, including Nizami Piriyev, the founder and former owner of state-owned energy giant SOCAR's subsidiary Azmeco.
Following Hajiyev's ouster, the Azeri government's internal audit of IBA found that up to EUR 5.9 billion in bank assets were made up of non-performing loans. The findings led to a subsequent purge of IBA's executives and upper echelon management at its Georgian, Russian and Emirati branches, and the State was forced to inject EUR 1.8 billion into the bank, bne IntelliNews reported on June 24.
The report also claimed that Baku plans to privatize IBA once its balance sheets are clear.
The State's investigation into Hajiyev's activities while at the helm of IBA found that he abused his official powers by opening bank accounts for himself, his family members (including his wife Zamira Hajiyeva) and other associates with the purpose of transferring vast sums of money to the fake accounts.
Zamira Hajiyeva is also facing embezzlement charges, though she has reportedly fled the country.
Nicholas Waller
27 June 2016 19:19