Hollywood Tempted as it Discovers a Sea of Untapped Locations in Georgia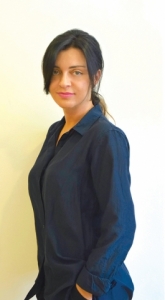 After implementing the film industry incentive program offering a 25 percent cash rebate to foreign filmmakers to shoot here, Georgia has begun work to attract prominent international producers. The recent visit of top location scouts from Hollywood on June 20th is a positive for the future potential of the Georgian movie industry. GEORGIA TODAY met Ana Kvaratskhelia, Director of the Entrepreneurship Development Agency (Enterprise Georgia) to speak about the incentive program, results of the visit of Hollywood scouts, and future hopes for Georgian film industry development.
Tell us about the Film in Georgia incentive program
Film in Georgia is a newly launched film industry incentive scheme that aims to promote Georgia as an Eastern European Filming Destination by offering local and international producers up to 25 percent rebate on qualified expenses incurred in Georgia.
Enterprise Georgia runs this cash rebate system in cooperation with the Georgian National Film Center. My agency's key objective is to further promote film friendly Georgia on an international scale and put in place effective mechanisms that will encourage the easy entrance of international producers. For the maximum comfort of the producers, our agency ensures provision of various services based on the "One Stop Shop" principle that covers initial location scouting, assistance in procurement of permits from government institutions, coordination with various stakeholders, etc. State-owned properties are free to shoot, which is another financial benefit that filmmakers can get in Georgia.
We do believe that Film in Georgia, coupled with the country's geographic and architectural diversity, business-friendly environment and low level of bureaucracy ensures a pleasant and productive filmmaking process.
How did the Hollywood scouts and producers react to Georgia?
Their one week visit was a direct result of our participation at an LA location show, where Enterprise Georgia presented our country as a filming destination and assisted Georgian production companies in networking and introducing their capacity. At the show we held meetings with Hollywood's major players – Disney, Paramount Pictures, NBC universal, Universal pictures, Warner Brothers, HBO and Fox, as well as independent filmmakers and talent agencies.
The famous location managers of Hollywood movies, such as : Transformers, Captain America, The Hangover, and Mission Impossible spent one week in Georgia checking out Tbilisi, Rustavi, Mtskheta, Kazbegi, Uplistsikhe, Tskhaltubo, Zugdidi, Mestia, Anaklia, as well as Batumi! You can imagine how surprised they were when in such a short period we managed to show mountains, desert, seaside, national parks and a fusion of architectural styles in different cities.
What most captured their attention?
Our guests were truly impressed by Georgia's resemblance to different places in the world. For instance, I heard them comparing Tbilisi, Batumi and Sighnagi to European and Asian style cities. Batumi even helped location scouts discover a small Cuba for themselves. Of course Kazbegi, the treasure of Georgia, made a huge impression, the middle age villages in Svaneti surrounded with these huge mountains left them speechless and I saw new film ideas coming to their minds and mysterious smiles on their faces.
The large scale semi derelict and derelict industrial sites, like the Rustavi Metallurgy plant and Locomotive Manufacturer in Tbilisi, also got a lot of interest.
Since the Hollywood location scouts were mainly looking for some virgin locations and unique sites, they got much more than they expected. The producers went away saying that Georgia has huge potential for attracting various productions.
Based on the feedback we got from the location scouts we believe they will spread the word to the rest of the Hollywood pretty soon. By this time the three international producers who are already benefiting from the Film in Georgia program will have finalized work and these movies will become success cases that Hollywood producers can refer to.
What is the financial scale of the projects the visitors tend to work on?
The scale and the budgets of the companies we brought to Georgia are huge for our country. The group included location managers from major film studios like Disney and Paramount who work on movies with budgets exceeding USD 20 mln, however, in the frames of the tour we also invited independent filmmakers who work on films with budgets below that.
Do they plan to collaborate with the local production companies in Georgia?
Enterprise Georgia ensured that the visiting location scouts spent time networking with the representatives of local production companies to get all needed information on the local industry and to see future cooperation opportunities. In fact, one of the milestones that we need to undergo to bring Hollywood production to Georgia is to have quality local production service providing companies.
It's a common practice for Hollywood to hire production companies based in the country they are shooting a film, therefore the crew, prices and high professionalism plays a huge role.
And we have some great news- in the five months since the launch of Film in Georgia, we can already boast four big international projects in our portfolio! The outlook is truly optimistic, with several production houses showing interest in filming here. We have already promoted the new program in Los Angeles, USA, and in Mumbai, India, and will continue extensive marketing to put our country on the map for international producers.
Meri Taliashvili
04 July 2016 18:03