Merry Shearing in Akhmeta & the Future of Georgian Wool
Sheep have always played an important part in our country's culture. However, recent decades have shown a near-constant decline in this industry in Georgia, in sharp contrast to steady development of sheep-related production everywhere else.
Wool cloth is considered an expensive commodity, and demand for it is growing. At the moment, approximately 1.3 million tons of wool is produced worldwide annually, 60 percent of which is used in clothing production.
Georgian wool, unfortunately, is not a participant in this process- even though introduction of unprocessed wool to the EU market was permitted, its use in production of modern clothing requires highly developed technology and manufacture currently non-existent in Georgia.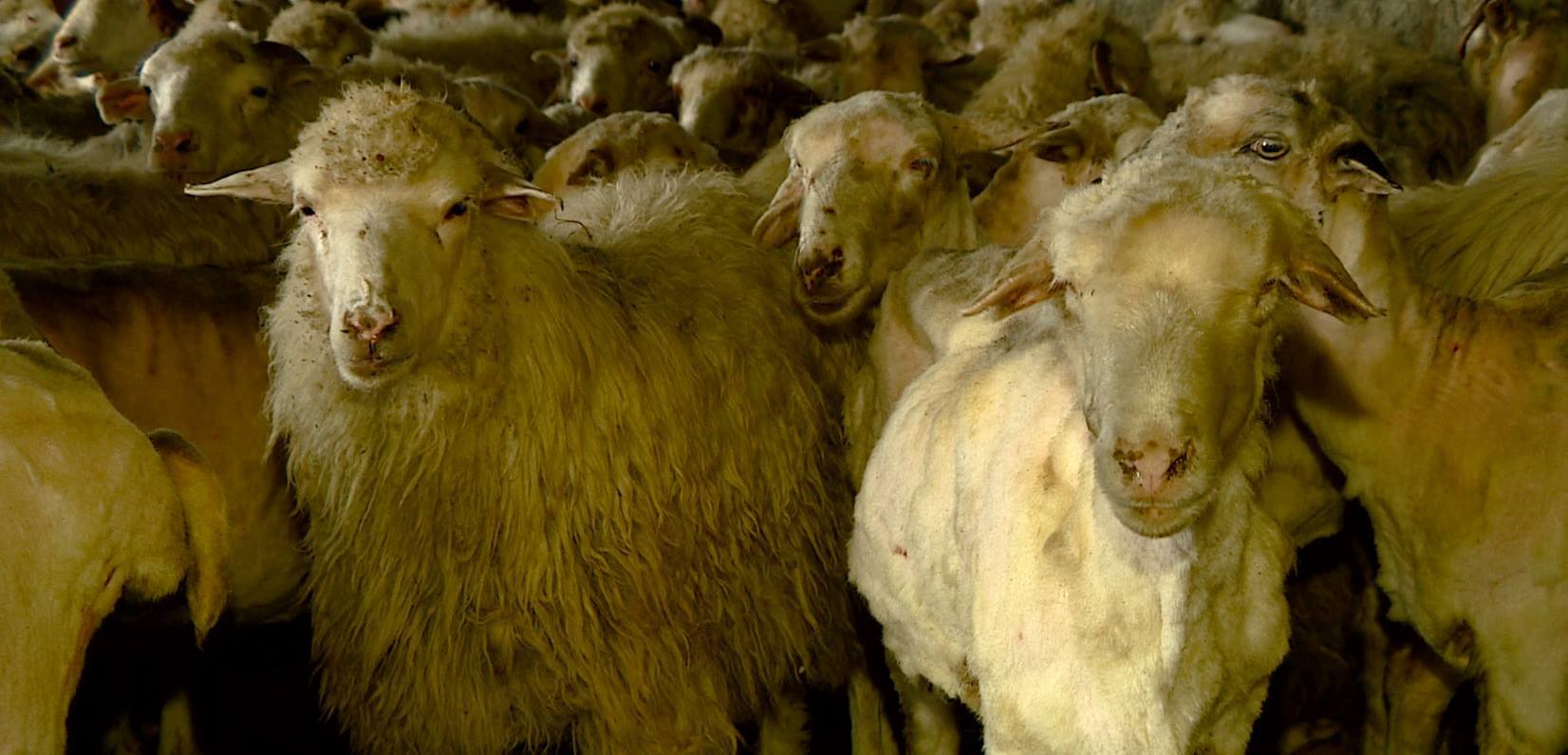 Indeed, what technology is there to talk about when our shearing damages wool fibers from the very start? The old-fashioned Dukard machine shears we use, some of them passed down from our grandfathers, irreversibly mutilate the texture of wool in the process of shearing, rendering its potential high quality useless.
And while our ancestors had no issue with weaving socks and other items from such wool, today this casual approach no longer flies.
In addition, shearing with hand scissors is a laborious and time-consuming process that tires out both the worker and the sheep.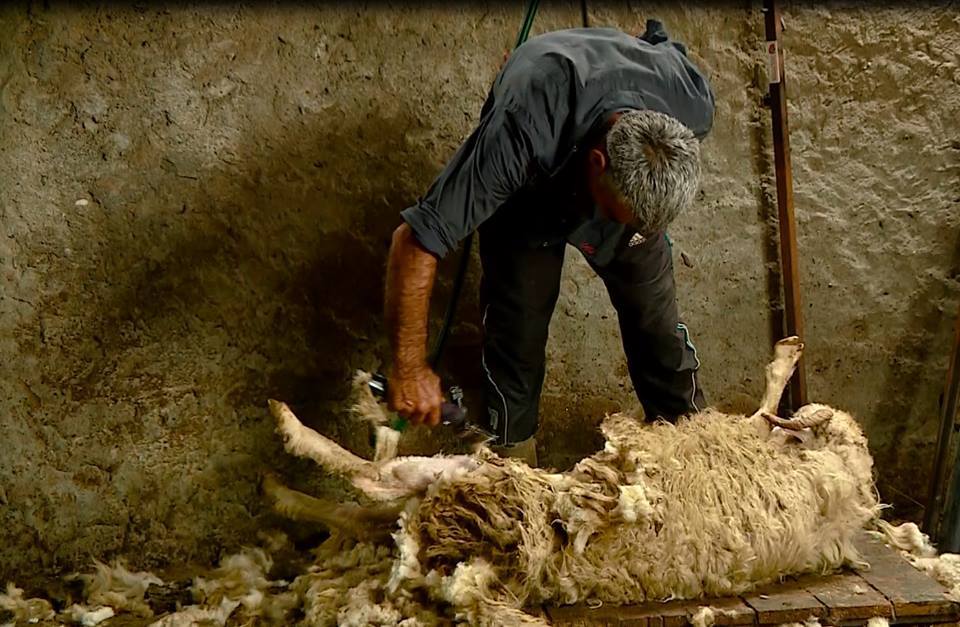 Therefore, you can imagine my surprise when Tushetian shearers in Akhmeta turned out to possess modern shearing tools and managed to completely strip a sheep of its wool in just a few minutes before my very eyes. Not to mention that the sheep apparently enjoyed it the way a human would enjoy a spa massage, making this Akhmetan sheep-fold, owned by Andro Vardoshvili something of a Las Vegas – except for the sheep.
Beso Lagazidze, chairman of the Sheep Shearing Cooperative, was happy to enlighten me further on the subject.
"Modern equipment allows us to shear a sheep in just three minutes, making the procedure easy for both sides, not to mention having the resulting wool of much higher quality. Now compare that to using these crude, old fashioned tools, with the procedure taking over fifteen painstaking minutes, not to mention the sheep eventually beginning to resist the shearer due to the discomfort. It's hardly surprising that we've decided to switch to modern equipment, especially considering how much time and money it saves us.
How did you manage to get your hands on this technology?
Last year the administration of Akhmeta invited us to Alvani, saying that the Czech Development Agency operating there were ready to hand us 24 modern shears completely free of charge if we agreed create a shearers' cooperative. Initially, we didn't believe our ears – there is no such thing as free lunch, as the saying goes. However, the offer turned out to be true and we did indeed get 24 pieces of modern shearing equipment from the Czech organization, Caritas Czech Republic in Georgia, which specializes in helping countries such as ours with rectifying agricultural issues and the like. Long story short, they have done a huge service for both shearers and sheep herders – neither do we tire during shearing, nor do the sheep become angry in the process and, most importantly, nor is the wool damaged. Unfortunately, most of the wool is thrown away since its sale prospects are limited, but when the issue of processing and selling Georgian wool abroad is finally raised, it will be precisely this quality of wool that we are going to need. Throwing such wealth away is an extremely foolish act, and I hope one day we will be able to make up for it.
Creating a cooperative is still considered a considerably difficult process here – we Georgians respond very slowly to novelties.
To each his own. We Tushetians, for one, decided to join up and are quite happy with it. Shepherds have been inviting us to shear sheep with our new equipment for 2 years now. However, we weren't just handed our tools and bidden farewell - Caritas appointed a special trainer, a Slovakian named Ian Smolnik, who spent a few days with us, teaching us to shear properly. His skill was superb, and he told us that he and his family earn their living from nothing but shearing.
You seem to have mastered the skill quite well yourselves.
Georgians have been raising sheep since forever, this stuff comes to us naturally – a new tool is not going to suddenly make us ham-handed just because it comes from Europe. We've sheared over 20,000 sheep, and sometimes we shear up to 150 a day. However, we do not use our new tools on all of them – you see, when the flock owner pays the shepherds to look after the grazing sheep, that sum includes shearing money, and no one is overly concerned with time or wool quality. Still, our new tools are slowly catching on – they have too many advantages to not eventually become mainstream here.
They are also easy to carry
Indeed- this is a mobile system, easily disassembled and carried around in a bag. It also has its own portable power generator. Obviously, pastures do not have electric sockets, so we just set up the generator and get to work.
GEORGIA TODAY also spoke to Jabu Mozaidze, member of the shearers' cooperative:
The only regrettable part of this whole thing is that most of the wool is thrown away because it has no consumer. While people were given hope by the opening of the EU market for Georgian wool, that market has its own specific requirements which we have yet to live up to. Meanwhile, we've been throwing out wool for years, using at best 20 percent of it for blanket stuffing, cloth weaving, or gifts, with the rest going into the trash. If you ask me, it's a crime – not only does it make the sheep owners poorer, but the act of throwing wool away pollutes the environment: it is not biodegradable and frequently ends up in rivers, killing fish. Why should this happen, when Tusheti does actually have a market for selling its wool? All we need is a little help reaching it!
Which market are you talking about?
The Denizens of Nakhchivan and Azerbaijani villages located at the Iranian border started coming here two years ago. You see, these villages specialize in carpet-making, and our wool is precisely the raw material they need. Even now they offer to buy out our entire supply of wool as long as it is properly washed and pressed. However, we have neither the proper facilities for washing, drying and pressing wool, nor money to procure them. We are constantly searching for people like these Czechs who might be able to help us. Our plight needs to be recognized by the government– the rise of Tushetian shepherds would mean the rise of all Georgia; everybody knows that!
Ian Chernikh, Czech Development Agency, Regional Manager: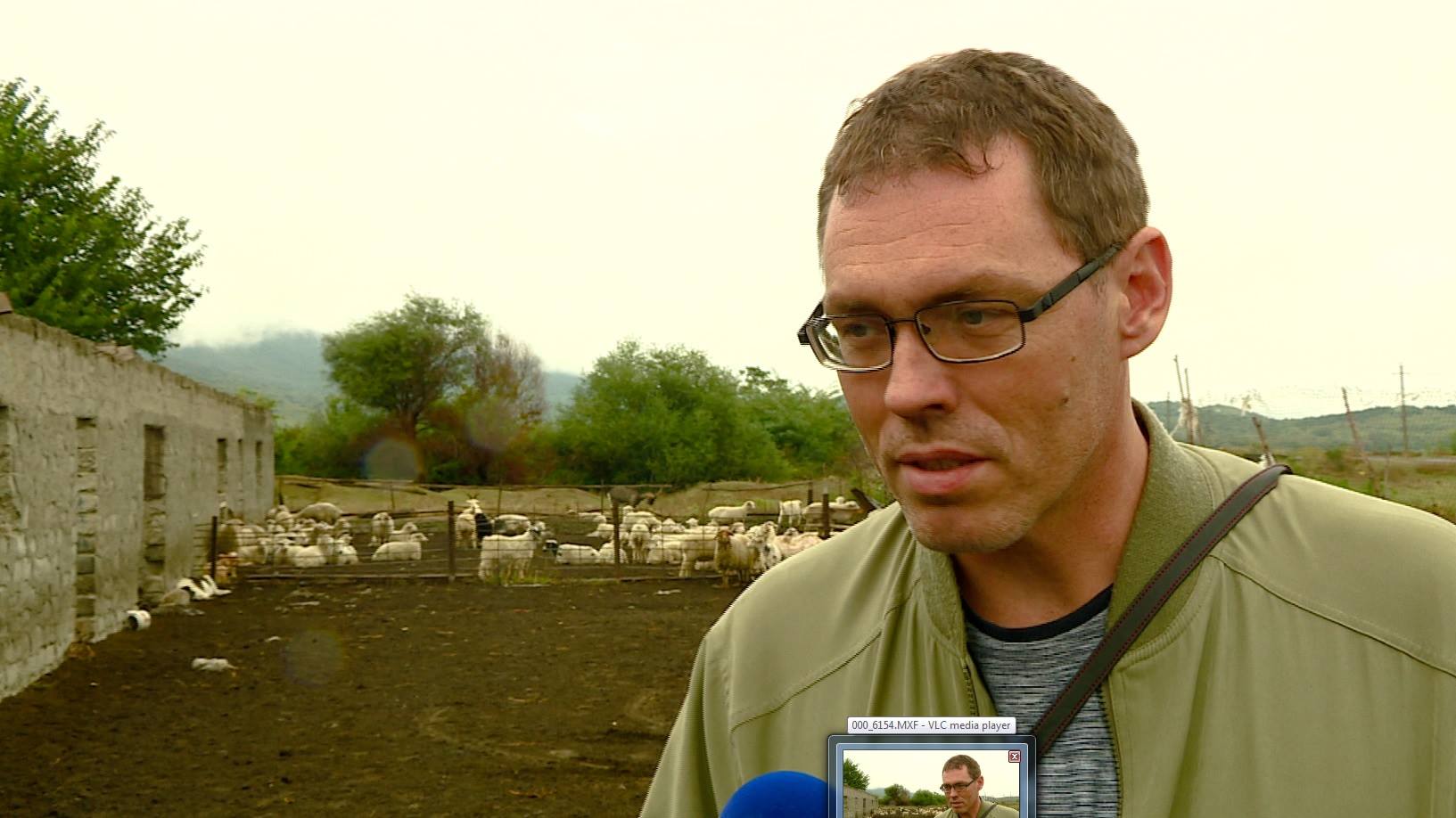 We had meetings with the local population and one of the worries was that a significant amount of wool was getting wasted instead of being sold. And there were also ecological deficiencies caused by this. Our agency, as the name implies, is focused on development and that exactly what we are going to do – oversee a developing process of Tushetian wool to fulfill its market potential. We also harbor plans to facilitate further processing equipment, like drainage, washing and pressing machinery, but first we would like to carry out a feasibility study. This isn't the first project we're carrying out in Tusheti, we're fully invested in the region – from solar panels that we installed 2 years ago to the first aid car, first of its kind in Tusheti.
Eter Eradze and Vazha Tavberidze
03 October 2016 17:33