Smart Cameras to Operate in Georgian Cities from Today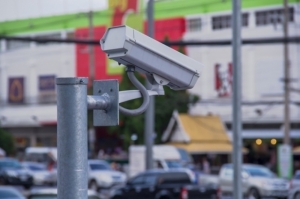 Smart cameras will start to operate in the cities of Tbilisi, Gori, Khashuri, Kutaisi and Batumi from today onwards, with 3000 cameras being installed overall.
The smart cameras are expected to detect and catch even minor traffic violations, be it whether a driver passes a red light, exceeds the speed limit, or overtakes where it is not permitted, drivers will be notified of penalties, received by means of a text message on their phone. If the driver does not pay, the penalties issued will be sent to the car owner's registered address twice, after which a fine will be added.
Penalties will also be published on the website of the Ministry of Internal Affairs, with drivers having one month to pay. If the driver pays the fine within 10 days, the amount will be reduced by 20%.
The fines issued based on the violations detected by smart cameras will not affect the 100 point driving license system initiated earlier this year.
Photo Source : Imedinews.ge
By Nino Gugunishvili
Related articles: http://georgiatoday.ge/news/6893/3000-Smart-Street-Cameras-to-Be-Installed-throughout-Georgia http://georgiatoday.ge/news/6492/New-Driving-License-System-to-Take-Effect-on-July-1
01 November 2017 12:26