NGOs Call on Parliament Not to Override Presidential Veto on Broadcasting Bill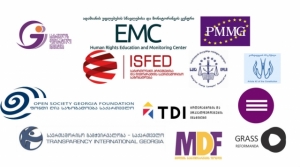 37 Non-Governmental Organizations (NGOs) operating in Georgia have called on the parliament not to override President Giorgi Margvelashvili's veto on the amendments to the broadcasting law.
The organizations welcomed the President's decision to veto the bill, which gives state-financed Georgian Public Broadcaster (GPB) more independency, power and also the right of commercial advertising.
The NGOs say the bill foresees the possibility of conducting the public procurement in a non-transparent way, increasing the time for placing the commercial advertisements or sponsorship.
"The proposed law significantly increases the risk of non-transparency and corruption from the Georgian Public Service broadcaster. Furthermore, the law could damage the private broadcasters and the Georgian media environment in general," the organizations stated.
The NGOs asked parliament not to override the veto, in order to ensure that the amendments to the law will be formulated in a way that will not harm the media environment, and will be in line with the role and function of the idea of the public service broadcaster.
On January 15, Margvelashvili vetoed the amendments adopted by the parliament in December 2017, and with motivated remarks sent it back to the legislative body for re-consideration.
The Georgian Dream has 116 MPs in a 150-member legislative body. In order to overcome the presidential veto, the votes of at least 76 MPs are needed.
By Thea Morrison
Related story:
Georgian President Vetoes Amendments to Broadcasting Law
16 January 2018 23:26