Annulment of Debts of 600,000 Citizens to Start on December 15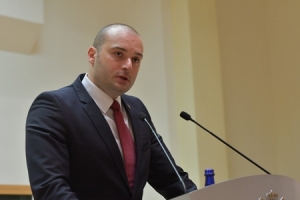 From December 15, 2018, the Government of Georgia will annul the debts of over 600,000 citizens, of which 150,000 are socially vulnerable.
The information was released by the Prime Minister of Georgia, Mamuka Bakhtadze, who said on November 19 that the names of 600,000 citizens, whose loans at banks do not exceed GEL 2000 ($748), will be removed from the register of debtors so they can meet the New Year without debts.
"Elimination of the excessive debt is a precondition for defeating poverty. Today's decision will allow hundreds of thousands of our fellow citizens to get involved in the economic and social life of the country, which will make our economy more sustainable and the banking sector healthier," Bakhtadze explained at the special press-conference on Monday.
By Thea Morrison
Related story:
19 November 2018 12:33