Georgia Eases Entry Restrictions for Turkish Travelers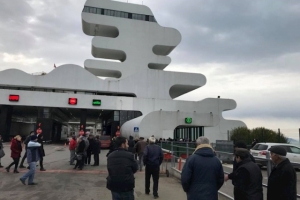 Based on the decision of the Government of Georgia, Turkey has been added to the list of countries from which foreign citizens will enter Georgia only on the basis of PCR test, without mandatory self-isolation.
Upon entering Georgia, a Turkish citizen must submit a negative result of the PCR test, and on the third day of his/her stay in Georgia, the PCR test on the coronavirus must be performed at his / her own expense. In this case, they will not have the obligation to self-isolate.
"The Republic of Turkey is added to the list of countries from which a visitor enters by PCR test. Turkey is our important neighbor. We expect Turkish visitors to enter Georgia with more simplified rules. This is good news for both business and tourism, because our neighboring country has always been a source of tourists, and quite a lot of business visitors visit us from there," the Minister of Economy Natia Turnava said today, February 3.
In addition, in case of having a document certifying the full course of any type of Covid vaccine, foreign citizens of all countries will be able to enter Georgia without any difficulties.
Presently, citizens of the United States, EU, Switzerland, Norway, Saudi Arabia, United Arab Emirates, Israel, Bahrain, Qatar, Kuwait, and Turkey are allowed to enter Georgia with a PCR test result.
On the third day after arrival, they will have to take a repeated test for COVID-19.
Borders are also open for the UK and Northern Ireland citizens. They will enter the country based on a negative coronavirus test, however, they should be in quarantine.
By Ana Dumbadze
Related Story: Rules of Entry in Georgia to be Specified from February 1
03 February 2021 17:21