Ivanishvili Rejects NGOs' Allegations about Possible Vote-Buying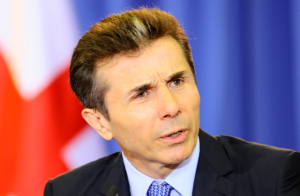 Founder and Chair of the ruling Georgian Dream party, Bidzina Ivanishvili claims the allegations of the opposition parties and the non-governmental sector about "vote-buying" through paying the debts of 600,000 Georgians, "is not true."
Ivanishvili told Imedi TV in his interview that the information about assisting Georgians who are in hardship was first made in May 2018.
"If you remember, I told the ex-PM in May that the number of people below the poverty line should be reduced and some steps needed to be taken for their assistance. So this promise is not connected to the runoff," he said.
Ivanishvili added that the recently announced project about the annulment of black listed people's debts is a good example that everything will work if you try hard.
The debt-annullment initiative was voiced by the Georgian PM on November 19 and is being carried out with the assistance of Cartu Foundation, which was established by Ivanishvili.
The foundation says they will take responsibility for paying the debts of 600,000 people who are on the "black list" and whose loan does exceed GEL 2000.
NGOs claim this initiative represents an "unprecedented scale vote-buying" just before the November 28 runoff of the presidential elections.
The civil sector has asked the Prosecutor's Office to study the case. The investigation has already been launched.
By Thea Morrison
Related stories:
Georgia's PM Thanks Cartu Fund for Support in Annulling People's Debts
Annulment of Debts of 600,000 Citizens to Start on December 15
Gov't to Pay out 1.5 bln GEL to over 600,000 Citizens
NGOs Speak of Alleged Unprecedented Scale Vote-Buying
21 November 2018 01:17