H1N1 Claims Lives of 10 People in Georgia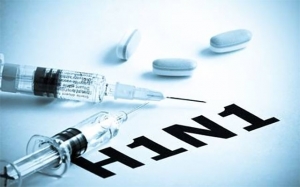 Swine Flu, H1N1, has killed 10 people in Georgia, says the Director of the National Center for Disease Control (NCDC) and Public Health, Amiran Gamkrelidze.
Gamkrelidze noted that the number of virus cases has decreased in January, noting there were 277 cases in late December while now there are 256 cases of influenza in the country.
"The epidemic limit for the country is 450 – 500 cases per 100,000 while at present we have 256. This week we will observe the situation and the Ministry of Health and Ministry of Education will jointly make a decision if it is necessary to suspend studies at the educational institutions or not," he said.
Gamkrelidze said there is a ready supply of the Tamiflu medication, which is available for free for pregnant women, children, socially vulnerable persons, pensioners and persons with certain diseases.
Patients will be able to consult family doctors any time immediately after noting flu symptoms, in five primary healthcare facilities which work 24/7. They are:
Med capital Gldani Ltd., Vekua N 18;
Med capital Saburtalo Ltd., Gamrekeli N 19;
National Training Center of Family Medicine, Tsinamdzghvrishvili str. 57.;
Medsi Ltd (Vere-21), Kiacheli N 18;
Med capital Samgori, Moscow Avenue 4.
By Thea Morrison
Related stories:
158 Cases of H1N1 Registered in Georgia
08 January 2019 14:11