Malta Coaches to Build on Armenia Effort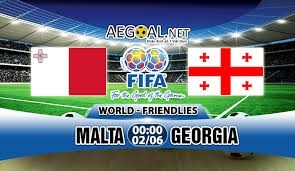 Malta will go into their friendly match against Georgia in high spirits after the 1-1 draw against Armenia, but national coach Ray Farrugia and his right-hand man Branko Nisevic insist that the main challenge is to build on that performance in Friday's match.
"There is certainly room for improvement but we shouldn't forget that this was our first game. We have seen a lot of positives. We need to work harder to ensure that we translate the positives against Armenia into another bright showing against Georgia. We need to remain grounded and keep working as we have done over the past three weeks." Farrugia said.
Having suffered three defeats in a row in the last three friendly matches, the 1-1 draw against Armenia has lifted the players' morale. While acknowledging that Tuesday's performance has brightened the mood within the Malta squad, Farrugia said the technical staff have been speaking to the players to make sure that they approach the Georgia test with the right mind-set.
Nisevic, the assistant national coach, knows that Georgia, ranked 95th by FIFA, will be tough opponents for our team. "Georgia will be another very good, higher-ranked opponent we're going to meet," he said.
In the last two friendly matches Georgia played, they had two very convincing victories – 4-0 against Lithuania and 2-0 against Estonia. The coaching team is assessing the physical condition of the players before selecting the team for the Georgia friendly game, with Nisevic indicating that there might be a few changes.
By Shawn Wayne
01 June 2018 12:05