Brand New UEFA Category IV Stadium in Batumi to Promote Healthy Lifestyle
A new football stadium with a capacity to place 20,000 spectators that complies with Category IV of the UEFA standards has opened in Georgia's seaside town of Batumi, the capital of the Adjara region.
A total of 500 people were employed during the work process. The construction of the stadium was financed from the budget of Adjara with about GEL 141 million.
The football stadium was constructed based on the motives of Georgian traditional dance Khorumi, with the figures on the façade depicting the movements of these dancers. A modern lighting system was installed on the facade of the stadium, which will be lit in different colors according to the relevant match.
Batumi Stadium will promote sports tourism in Adjara and promote a healthy lifestyle. In addition to sports activities, the football stadium will host various cultural events.
The opening ceremony of the Batumi Central Stadium was attended by Prime Minister Giorgi Gakharia.
He noted that the opening of this stadium was the dream of countless football fans, adding that it was supposed to have been opened in a completely different, much more festive, environment with full grandstands, but unfortunately, this could not be done because of the pandemic.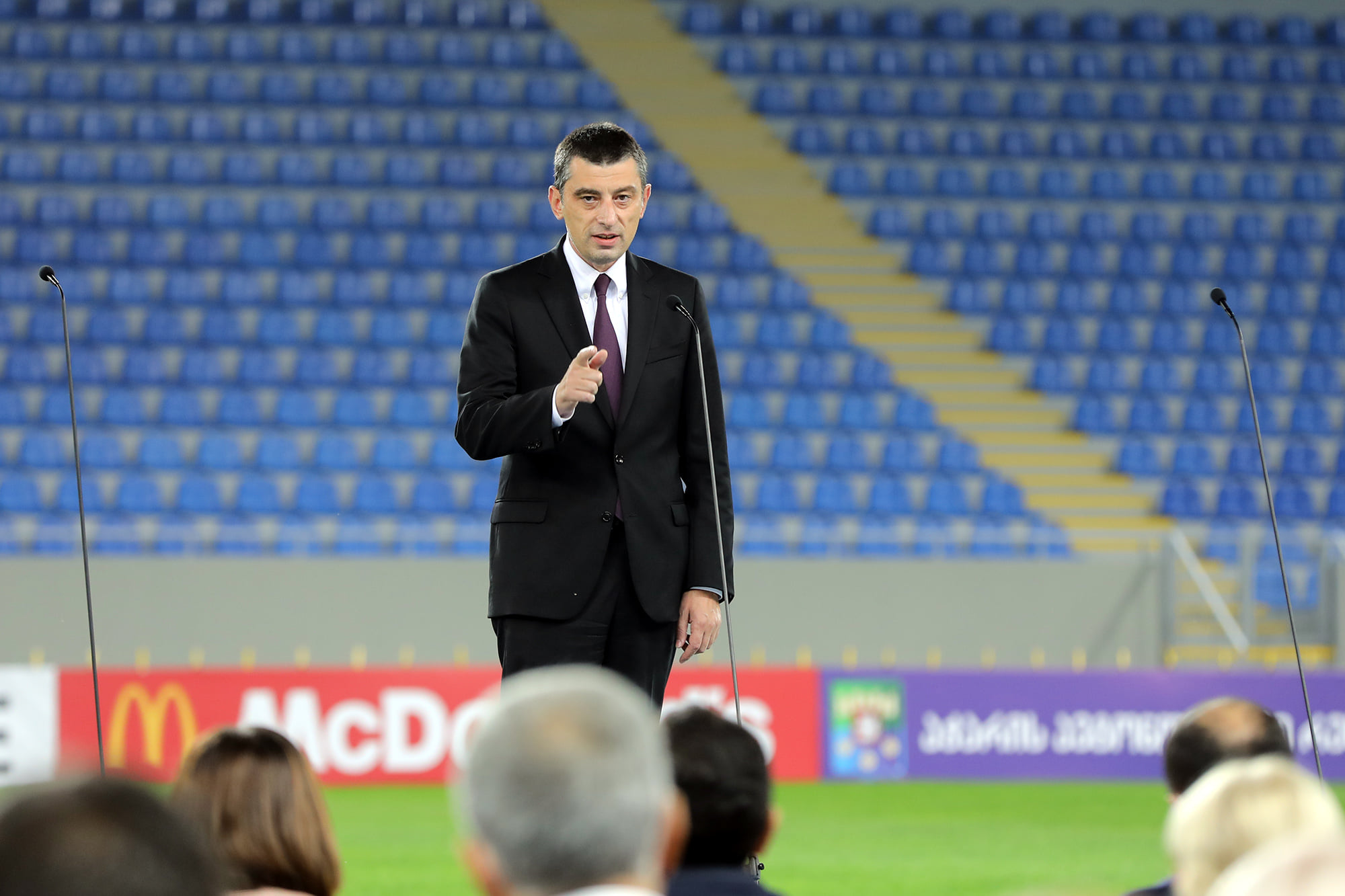 "Today, we are celebrating the opening of this wonderful stadium, which was the dream of countless football fans. Most importantly, despite the time of the pandemic, which is full of difficult challenges, we are building and opening new stadiums, new maritime academies, we continue to build natural gas infrastructure, we build roads, and all this is done for our citizens. All this is what we call adaptation and what we call accountability to our citizens, and we must continue to do so. As you know, this stadium was supposed to have been opened in a completely different, much more festive, environment with full grandstands, but unfortunately, given our situation and the era of COVID, this could not be done. However, we can see and feel that our athletes already need this stadium to be ready. We must give them the opportunity to train here, to develop their professionalism, and to bring even greater victories to our country. Therefore, we must all agree that in better times, we will organize a grand celebration here, the celebration of great victories," PM Gakharia stated.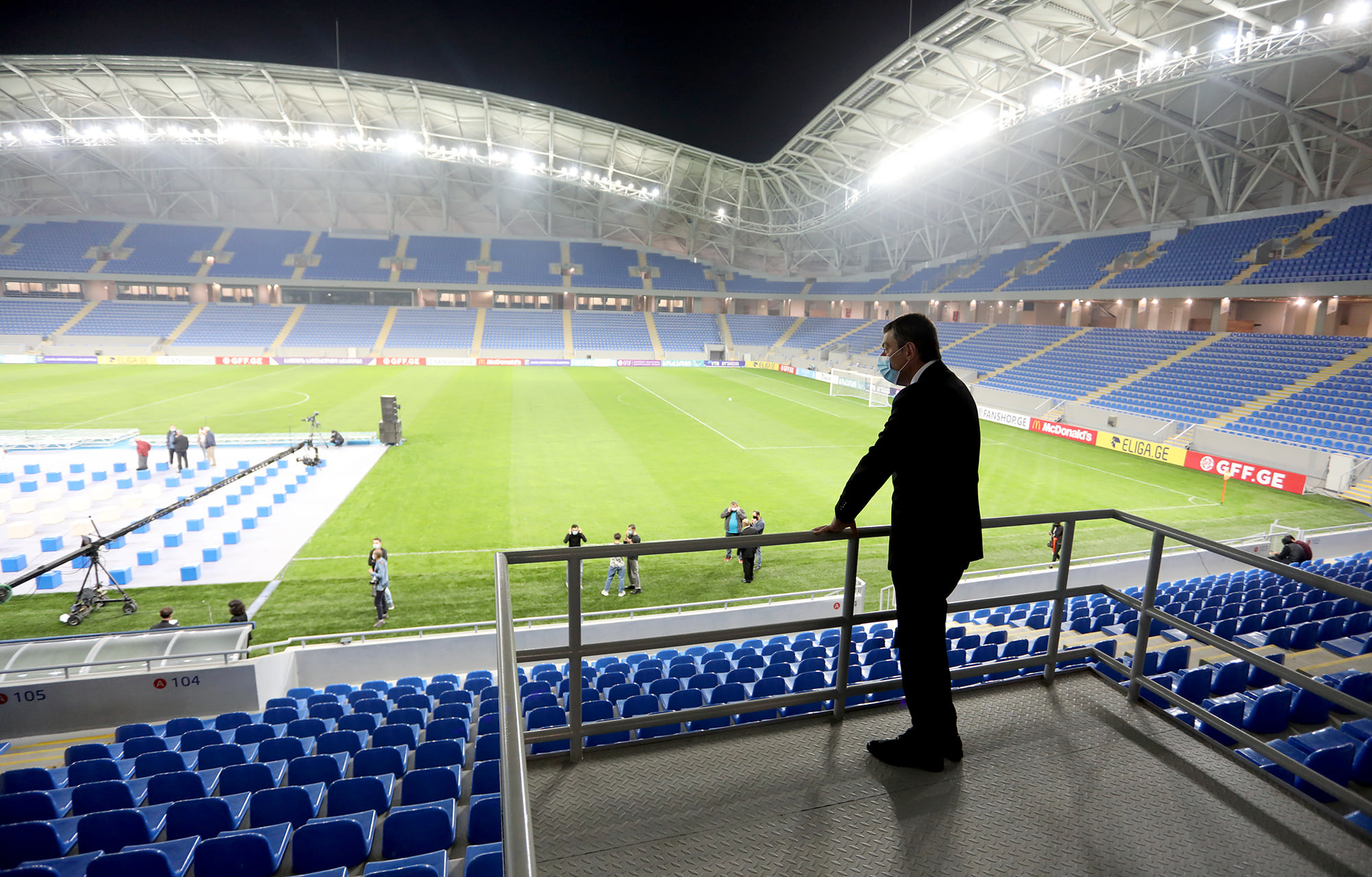 He went on to mention the design.
"I am certain that for each of our football players, for Dinamo Batumi, for every team that will play on this field, the Khorumi will be a source of inspiration for further victory. In addition, Khorumi is a symbol of the Georgian fighting spirit, and I want you to know that we will all fight together for our future with the melodies of Khorumi; we will win in all directions; we will defeat COVID, the epidemic, and the economic crisis; we will hold the elections and we will all celebrate the victory of our football players together, with full grandstands. Congratulations on the opening of this stadium. I wish you great victories," the Prime Minister stated.
By Ana Dumbadze
28 October 2020 12:30