Runmageddon - Extreme Obstacle Course Race Comes to Kazbegi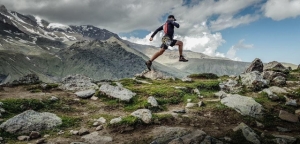 This weekend in Kazbegi, Georgia, the extreme obstacle course race Runmageddon Kaukaz 2018 brought runners from various countries together for an extreme event in the high mountain town. Most participants came from Poland, where host organization Runmageddon is based. The event was held in honor of the 100th anniversary of Georgian independence and relations with Poland.
Runmageddon hosts frequent obstacle course races around the world. There are various courses at different levels of difficulty, designed for all levels of athletes.
Members of the Georgian Armed Forces participated in the Kazbegi race.
By Samantha Guthrie
Photo: Festiwal Biegow
08 October 2018 18:05