Pachulia: "If there is peace in the world, everything else is doable"
In 2017, Georgian basketball star Zaza Pachulia became the first Georgian ever to win the NBA champion's title. He was also awarded the Order of Honor in recognition for his efforts to develop local sport and represent his country abroad. We caught up with him last week to find out the latest.
In the pre-season, you took classes at Harvard Business School (HBS). Tell us about that experience.
I believe in educating oneself, in working hard and developing. HBS is one of the best places to learn. We had an amazing professor, Anita Elberse, who leads a mentoring program for professional athletes. It's called "Crossover into Business." I enjoyed learning from her and from the other students. It was a great experience. I'm glad I made that decision and I'm thankful for the opportunity.
Two coaches from the Zaza Pachulia Basketball Academy in Tbilisi were invited to attend a two-week NBA seminar.
Yes, we're developing 700 young players, but we are also giving our coaches the opportunity to grow as professionals. We put a lot of effort into training the coaches who are raising our kids. It goes hand in hand. You need good coaches to teach the best basketball. We take it very seriously, and we are happy that the NBA is helping us. Coaches Vaso Mchedlishvili and Guga Pataraia will benefit from this NBA experience, and I'm confident other coaches will enjoy similar opportunities.
The successful debut of Slovenian player Luka Doncic in the NBA opened a debate about the best way for a player to be developed: NCAA vs European clubs.
Both approaches have pros and cons. I guess it depends on your personality, on what team you're in, on what position you play, and on what kind of opportunity to play you get. It's very hard for a 16-year-old to play with professionals, including former NBA players and players who have been through a lot and know the game very well. There's a big difference between strength and basketball IQ. But Luka is so gifted and has a lot of confidence. I think for Luka it worked better to become a professional player in Europe at such a young age, though not every young European player has those skills. For some players it might be better to come to the US for high school or college and play with players their own age. It's important to choose what suits you personally.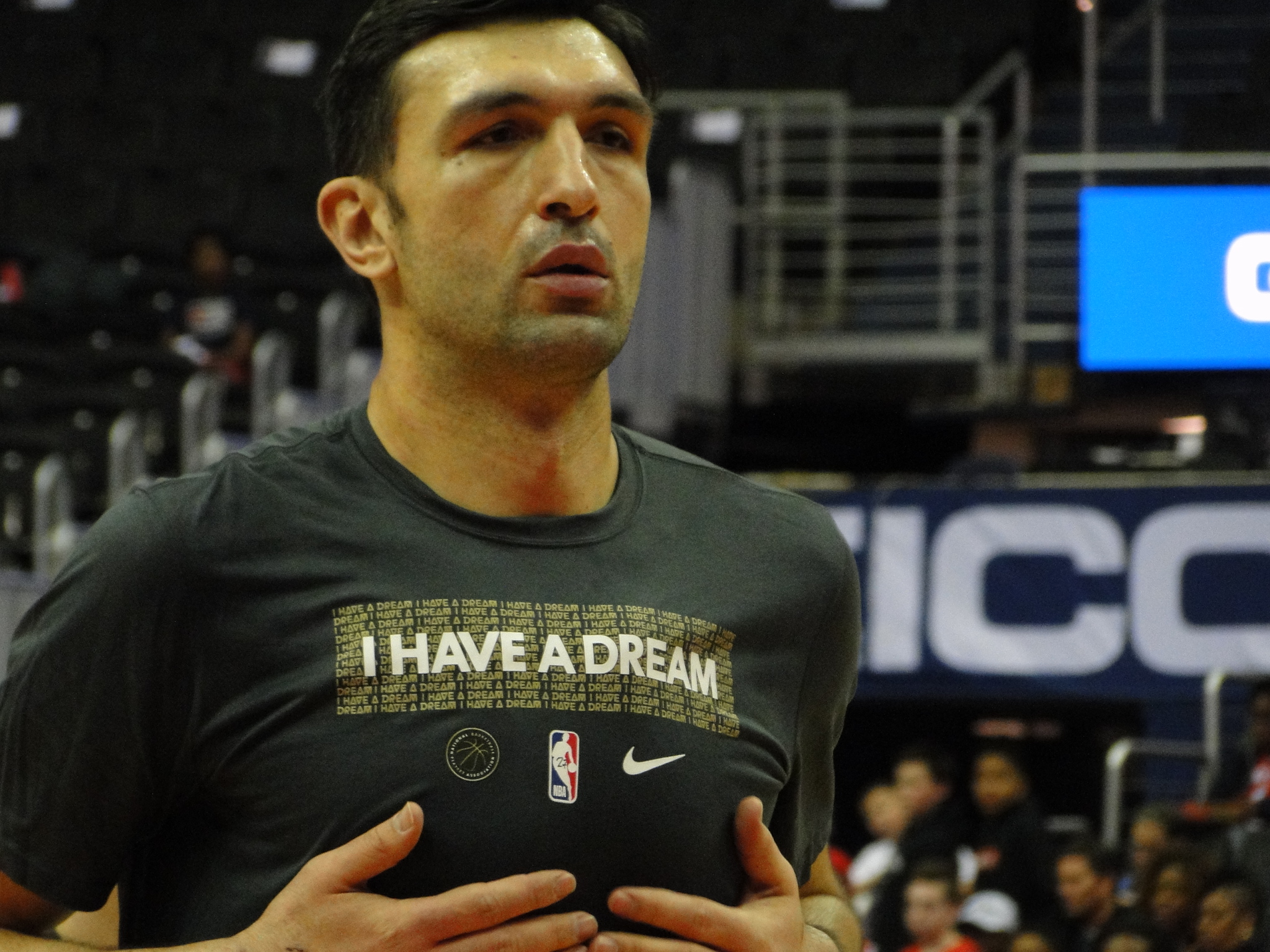 Last month, the NBA celebrated Martin Luther King (MLK) Day, and teams had the "I have a dream" message on their sweatshirts. If you were to have an "I have a dream" moment, what would it be?
My dream is world peace. Unfortunately, we still see a lot of tension among countries and that's not good. MLK's message was more political and domestic. He was talking about peace and equality in the US. I would draw a parallel at the world level. Since MLK's speech, the world has become a more open space in terms of borders. But that openness doesn't make sense if there's no peace. It's enriching to visit places, to meet new people and to learn from other cultures; but to have peace is a prerequisite in order to do that. If there is peace in the world, everything else is doable.
And your dream at a more personal level?
My dream is to enjoy playing basketball, which I do, to win games, and to spend quality time with my family.
by Alfonso Aramendía (Washington)
31 January 2019 22:40