Gudauri Hosts FIS Snowboard Cross Europa Cup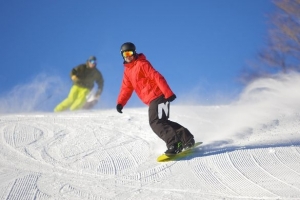 Gudauri hosted the FIS Snowboard Cross Europa Cup from March 8 - 10. Over 60 international snowboarders competed on Kudebi's slopes.
As Georgia will host the 2023 FIS Freestyle Ski and Snowboarding World Championships, the event was important preparation.
Many participants spoke highly of the quality of the competition. "The Snow is good, the weather is wonderful, the competition is very well organized," said Klaus Waldner, federation delegate and one of the race prize-winners.
Ukrainian rider Roman Aleksandrovsky also told reporters that Gudauri is a "wonderful place with beautiful mountains and perfect slopes."
The competition is a step forward for Georgia's aspirations to bid for the 2030 Winter Olympic Games.
By Amy Jones
Photo source: The Culture Trip
12 March 2019 07:19