11 Footballers Arrested for Fixing Matches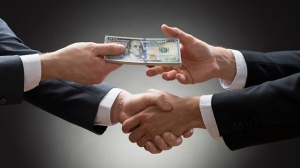 Georgia's State Security Service has arrested 8 active football players and 3 former players on suspicion of fixing matches, the State Security Service announced today.
The players are accused of bribing players to fix matches in the second and first league. The group would arrange for a specific team to lose with a pre-agreed score. On 19 May, Wit Georgia lost against Batumi's Dinamo team due to match fixing.
The accused players are Vakhtang J, Lasha Ch, and Nika D, as well as Irakli Kh from Chiatura team, Robert I and Irakli B from Lanchkhuti's Guria, and Joni Sh, Giorgi G, Nikoloz M, Paata Gh and Nodar K from Wit Georgia.
The group earned large sums of money through match fixing, as much as 93,500 lari for one game.
If found guilty, the players could face 4 to 6 years in prison. The Anti-corruption Agency of the State Security Service of Georgia is conducting the investigation.
By Amy Jones
Photo source - BBC
20 May 2019 17:53