Basilashvili Beats Russian Rival, Wins Hamburg Final for Second Time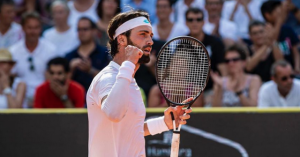 Georgian world number 16 Nikoloz Basilashvili became the first player to defend the Hamburg Open title since Roger Federer in 2005 with a three-set win over Russian Andrey Rublev.
Georgian tennis star Nikoloz Basilashvili has defeated Russian Andrei Rublev and become champion of the Hamburg tournament for the second time.
Basilashvili, 27, hit 26 forehand winners in a 7-5 4-6 6-3 victory.
In the first set, Basilashvili defeated his Russian opponent 7: 5. In the second set, he was defeated 4: 6. In the third set the Georgian tennis player defeated his opponent 6: 3 and became winner of the tournament.
Hamburg has been a very lucky tournament for Basilashvili - he won the first ATP title of his career at the event a year ago.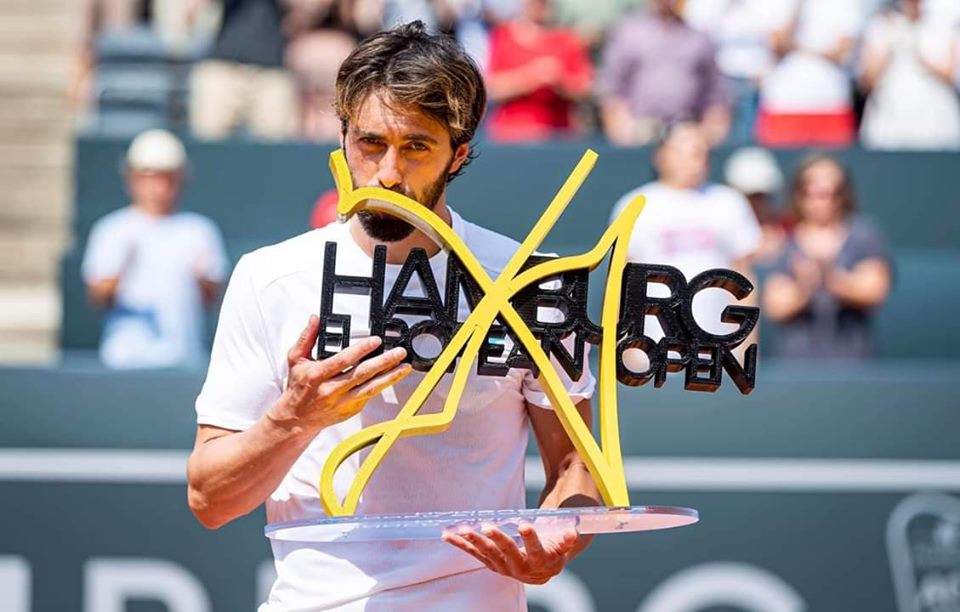 Nikoloz Basilashvili, born 23 February 1992, is a Georgian professional tennis player. In July 2018, he made it into the main draw of the German Open in Hamburg as a qualifier and went on to win the tournament, defeating Leonardo Mayer in the final and becoming the first Georgian player ever to win an ATP tournament. In October 2018, Basilashvili won his second ATP title at the China Open by defeating world No. 4 Juan Martín del Potro in the final. He achieved a career-high ATP singles ranking of world No. 16 on 27 May 2019.
Photo: Nikoloz Basilashvili/Facebook
Related Story: Wimbledon 2019: Georgian Tennis Star's Unbelievable Victory
By Ana Dumbadze
28 July 2019 18:48