Georgian Water Polo Team Beats Turkey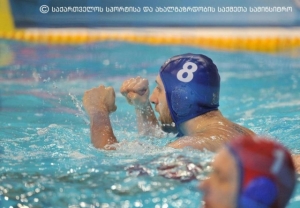 Georgia's water polo team defeated the Turkish team in a tense battle with 12:11 score, in the European championship in Belgrade, Serbia.
The most results in the match against Turkey was 3 shots by Mikheil Baghaturia, 2-2 shots belong to Damir Tsepulia, Marko Elez and Zurab Rurua. Single shots were made by Beka Kavtaradze, Marko Jelaca and Konstantine Gegelashvili.
This is the second time the Georgian water polo team took part in the European Championship since Georgia's independence, making this a historic victory for the team coached by Jovan Popovich.
The Georgian water polo team will face Slovakia for 13th place on January 22nd.
21 January 2016 17:22