Georgian Athlete Sets New Record and Becomes World Champion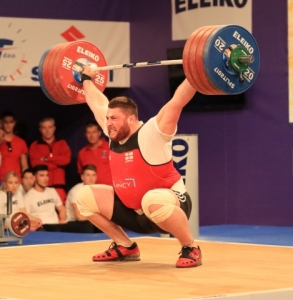 The Georgian weight-lifter Lasha Talakhadze has become the World Weightlifting Champion and has set a new world record.
He lifted an incredible 220kg at the Weightlifting World Championship in the United States, improving his personal record by 4kg.
Second and third place were taken by Iranian athletes.
Overall at the competition, Georgia's team of athletes won third place; an historic result for the country. They achieved five gold medals, one silver and one bronze.
By Tom Day
07 December 2017 13:17